SEPTEMBER ISSUE

MOVE
ME
EDITORS
LETTER
HEY BABES!
If someone could explain how it's September already that would be great…
Time may be flying but we're secretly kind of looking forward to the start of a new season. The end of summer and start of autumn period feels exciting and we're sensing optimistic vibes in the air.
If you're anything like us, you're starting to think about your autumn wardrobe, so issue five of Stylefix is here to inspire you. And, although there's not *quite* as many places to go to show off your new looks, we know you'll be turning every road into a catwalk… and looking like an absolute babe.
MOVE
ME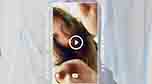 MOVE
ME
TIKTOK BUT MAKE IT FASHION? CHALLENGE ACCEPTED. WE ARE TAPPING INTO THE LATEST SOCIAL CRAZE TIKTOK AND BRINGING YOU THE FIRST FASHION FORWARD CAMPAIGN; LINKING THE STYLES YOU WANT NOW TO THE APP OF THE MOMENT. WE ARE HERE TO BECOME THE CEO OF YOUR WARDROBE FAVOURITES, SO MOVE MORE IN THE CLOTHES YOU WANT TO BE SEEN IN. TIK TOK IS ALL ABOUT SELF EXPRESSION, PERFORMING FOR YOURSELF, JOINING A MOVEMENT AND DOING YOUR THING. AND WE "STAN" THAT. YOU ACCEPT THE CHALLENGE WE'LL PROVIDE THE CLOTHES. ITS TIME TO MOVE!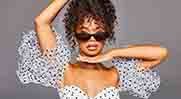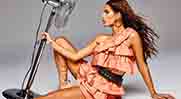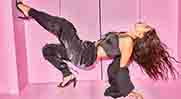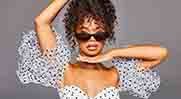 BOOHOO BABES


@madisonwoolley
Aussie babe @madisonwoolley looks cute while lounging in the Ribbed Seamless High Neck Crop Bralet & Ribbed Seamless Boxer


@gratsikat
Who said outerwear can't be glam? Babe @gratsikat wears the Premium Woven Blazer


@yourlu
It's a match made in heaven for boohoo babe @yourlu in the Tie Front Bandeau & Belted Trouser Co ord Set


@emilyshak
Ultimate boohoo babe @emilyshak soaks up some winter sun in the Tonal Stripe Knitted Crop Top & Shorts


@tialineker
Babe @tialineker chose underwear over outerwear and we're HERE for it Eyelash Lace Cutout Bralet & Thong Set!


@ashley_masse
@ashley_masse looks FIERCE in the Square Neck Leopard Print Bodysuit!
BOOHOO BABES
BEAUTY

BEAUTY

BEAUTY

BEAUTY

BEAUTY
Halloween is just around the corner and we're DYING with excitement. Still not sure what you're gonna dress up as this year? Don't worry...You'll be freaking out when you see what spooky bits we've got for you, from an endless stream of bold lip colours to daring eye shades and mysterious face jewels.
BEAUTY

BEAUTY

BEAUTY

BEAUTY

BEAUTY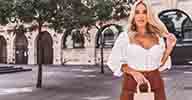 utility luxe
the
AMBER
TURNER
AMBER TURNER
edit
We've teamed up with babe Amber Turner to bring you the 80's utility inspo you NEED to see. Your new style glow up is pending.
STAY ON TOP




Nothing makes a statement more than power shoulders. Copy Amber's style and channel your ultimate boss girl vibes with a trending silhouette in new puff sleeves paired with casual shorts.
stay on top




HUES
THAT GIRL
New tonal shades so good, you'll want them in every item of clothing. Opt for head to toe hues in 3 piece co-ords. Take things to the next level with corset detailing and shiny fabrics.
ANY TIME,
ANY PLACE




Every girl needs an outfit to take her from AM to PM, utility styling has that covered. With dreamy details like statement pockets, it's easy to make a luxe look like Amber's for day to night dressing.
any place
•WE LIVE ON TIK TOK•
WE LIVE ON TIK TOK • WE LIVE ON TIK TOK • WE LIVE ON TIK TOK
It's the app that inspired our "Move Me" campaign. It's where you intend to spend 3 minutes but that quickly turns into 3 hours. TikTok is our biggest obsession right now, and here are some of our recent faves…

A love story between 3 babes and a glow up
TIK TOK
A support group for shopaholics
LIPS
SYNCCC
The best lip sync we've seen yet
TIK
TOK
If I had paparazzi shots they would look like this

Pretend you're an influencer and see how your boyfriend reacts
WHAT DOES BACK TO SCHOOL MEAN FOR YOU?​
Calling all our student gals ready to take on the new university year and be a boss!​
Will you be heading back to campus ready to show your glow up?​ Or will you be at home in your lounge wear, rushing to grab a cute top for your home lecture calls living for the weekend?​ We asked our student ambassadors 'what does back to school mean for you?' and they shared how they feel about returning to university.​
back to school
back to school
@millie.mccarthyyxx


University - Nottingham ​
I can't wait to get back in September and start being creative in fashion and design again, I've missed it sooooo much and it will be good to see everyone again it's been a while.
@elliewilding


University - Liverpool
For me back to school means a fresh start for the uni year and being reunited with my friends. The work will intensify for my final year but with that will be more nights out, more fun and more memories! Whatever this new normal will look like, I can't wait to take it on.
@annemarieheed


University - Liverpool​
Back to school for me means change, adventure, and new opportunities. ​I'm starting my second degree in September at a different uni plus most of our learning will be online which is going to weird to adapt to, so not going lie I'm feeling pretty overwhelmed. ​ But change is usually a good thing and I'm buzzing to get to know new people, learn new things, enjoy a new city and be part of the future of education! Bring on September!
@funketijani


University Of Surrey​
Despite being the 9th month of the year, September is my favourite month because for me it signifies new beginnings, a fresh start. The start of a new academic year is so exciting, and I can't wait to be back at Uni in a few weeks. Most of my initial lectures will be online which will be different, but I've missed having coursework to do & exams to revise for! When you're studying something you love, learning isn't a chore but a treat!
WRITTEN IN THE STARS
Your September 'scopes
CAPRICORN
Shift your focus back onto you, Capri! You've spent way too long putting everyone else first.
AQUARIUS
Clarity is heading your way get ready to make changes and space for exciting new things.
PISCES
Stop worrying and put your faith in the universe, Pisces everything's gonna be alright!
ARIES
Things might not be going quite as planned, but sometimes that's for the best, hun
TAURUS
Now is the time for self reflection. Trust your gut you know yourself better than you think you do.
GEMINI
Feeling restless? De clutter your wardrobe to de clutter your mind (and make space for new clothes!).
CANCER
Ready to turn over a new leaf, babe? This is your month to grow and evolve, so take some time out.
LEO
Make plenty of plans with friends and family now is the perfect time to nurture your relationships.
VIRGO
Get outside and spend some time in nature (or a bar, why not?). You never know what might find its way to you.
LIBRA
Creative block? Find some inspo by trying something new. The best ideas come from thinking outside the box.
SCORPIO
You may feel your energy is low this month, babe, so treat yourself kindly and be patient as you're energise.
SAGITTARIUS
It's time to blow off some steam, Sagi! Gather your girls and book in a brunch you definitely deserve it.
AMELIA & JOSH


THE VILLA & BEYOND
AMELIA MARNI & JOSH MOSS​
What's the first thing you guys are going to do together once lockdown is over?​
Travel internationally somewhere! Although we have loved exploring what Australia has to offer, we miss experiencing a place with a completely different culture.
What's your favourite date night?​
This one's easy! If you follow us on Instagram you'll know we love picnics. This is our favourite date night and is so convenient while a lot of places are closed.
What's your go-to date-night outfit, Amelia?
Because it's currently so cold in Sydney, I love a blazer dress with knee-high boots. Anything structured with a long sleeve is a bit of me!
Do you tend to co-ordinate outfits when out?
Amelia always sends me her outfit before we go out, so I can work with whatever she's decided to wear. We've had some clashes in the past!​
How would you sum up your edit with boohoo?​
The clothes showcase our personalities perfectly. The edit includes everything we've been living in 24/7 (I'm talking about you, loungewear!).​
What were your love island essentials?​
This is an obvious one but those famous water bottles we're always holding! it's so hot over in Spain at that time so I was always glued to my bottle.
What's one thing you'd go back and do differently on Love Island?​
I'd probably try to stress less about forming a love connection from day dot. Everything happens for a reason and you can't force anything that's not meant to be.​
Do you still see anyone from the show?
Yeah, we're still in contact with quite a few from the show and some are now life-long friends! It's such a crazy experience and to go through that with someone is so unique and sets up a bond like no other.​
How have your lives changed since Love Island?​
Massively. We both came out in a relationship after being single for such a long time. In terms of media stuff we honestly have to pinch ourselves at how lucky we are to be able to do amazing jobs like this one, but we always pride ourselves on being the same people we were on day one of Love Island.​
Can you tell us a Love Island secret? ​
If we were well behaved as a group during the week, the producers would allow us half a day on Saturday to go to the beach or shopping without being filmed.​
WAYS TO WEAR
Worn together or apart, the co-ord is coming in hot this season.
The best part...you can wear it again & again, styles differnetly every time.


1

2
ADD SOME COLOUR​
We can't get enough of the one outfit, one colour trend. Make it a head-to-toe look and match the shorts with a brighter shade on top for a new-season colour mix. Finish it all off with a pair of heels in trending green.​​

2
TAKE CARE.
TAKE CARE. BE KIND.
BE KIND.
STAY CONNECTED